It was perhaps inevitable: After a handful of closings, new owners have turned around and begun renting out some of the priciest real estates in New York.
By: Matt Gross
For two years, visitors to the High Line have been snapping selfies in front of the unfinished, undulating waves of 520 West 28th Street, an apartment building designed by the late, great architect Zaha Hadid. But the developers have had trouble unloading the costly units: Closings finally began last month, and three of the units are available for rent.
The rentals are all via new owners, at least one of whom bought the unit specifically to lease.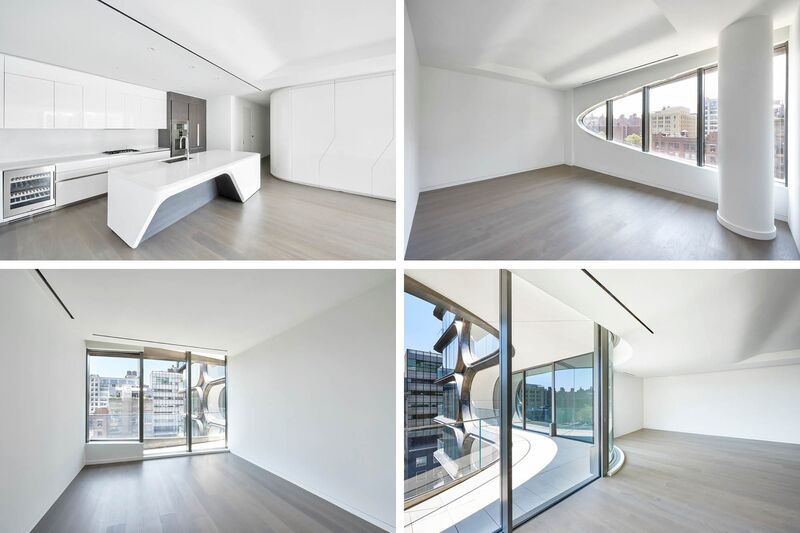 The building itself isn't bad. There's a private IMAX theater for residents, a concierge, a spa, and a 75-foot saline-system swimming pool. (Time to cancel that YMCA membership!) The building's common-area terraces are adjacent to the High Line, though there is no private access to the park.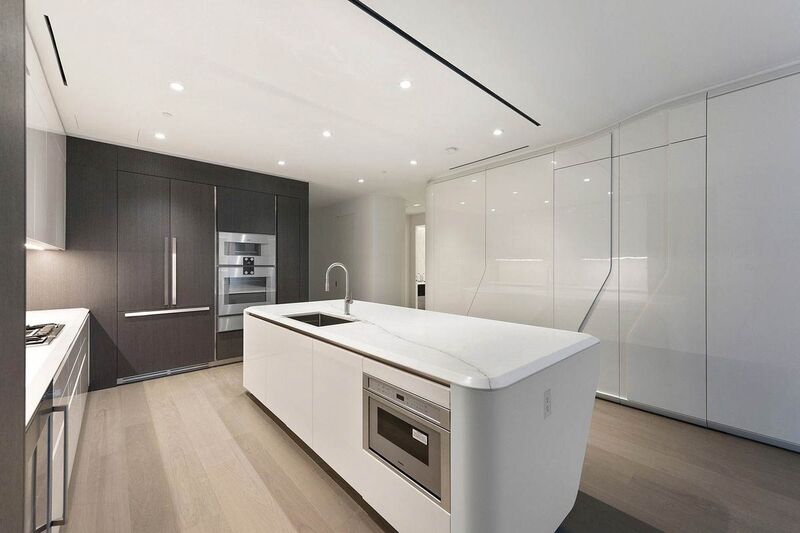 Of course, if you find all that tempting, you could just take the plunge and buy one of the 10 units still up for sale. That includes the 37th floor five-bedroom, triplex penthouse. Its windows are huge, its ceilings nearly 12-feet high, and it's got views east, north, and south. Yours for $50 million, about 10 times the price you'd pay for a lower-floor two-bedroom.
Those units may stay available for a while. "Like many new development projects that came online circa 2014," says says Jonathan Miller, an appraiser, consultant, and blogger, "their unit mix was heavily skewed towards high end units, especially above the $10 million segment of the market, which was overbuilt market-wide. Almost all the closings in the building are below that threshold."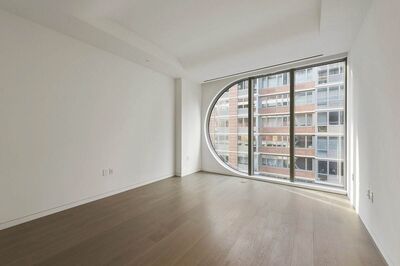 During the development boom of the last five years, roughly a quarter of sales were to investors, Miller said. "This is why the high-end rental market was hard hit," he said. "No one in the rental development market seemed to factor in the heavy volume of investor purchases of new condo units." Because investors would simply turn around and offer up apartments for rent, as with the Hadid building, the high-end market was overrun with options.
Whatever price you pay at 520 West 28th Street, one thing you do not get for any price is a view of the Hudson River; the building faces east. You must content yourself with the tides of humanity pouring ceaselessly up and down the High Line, peering into your (rented) abode and wondering, as the sun beats down on their faces, wondering where the nearest bathroom might be.
Before her death in spring 2016, Hadid's name and signature style—a balanced blend of high-tech materials and organic forms—were synonymous with contemporary luxury. Her prefab outdoor dining pavilions, produced in a run of 24, were selling for $480,000 in 2015. The duplex penthouse at Hadid's One Thousand Museum building in Miami is available for $49 million if beach living—and water views—suit you better.