Macau's biggest junket operator wants to be more than a middleman lender for Chinese high rollers, so it's spending billions of dollars to transform itself into an overseas casino operator on par with Las Vegas Sands Corp.and Wynn Resorts Ltd.
Suncity Group, which operates VIP rooms where monthly bets recently surpassed HK$130 billion ($17 billion), is looking for partners in Japan after investing in a Vietnam resort scheduled to open in 2019. The company's international plans include owning stakes in casinos and bidding on contracts to manage others' casinos.
"As a junket operator, we don't have enough chips to play the game even in Macau," said Andrew Lo, executive director of the group's listed vehicle, Suncity Group Holdings Ltd. "In the future, if we own the integrated resorts, we have golf courses, swimming pools, and restaurants. Our clients will stick with us more."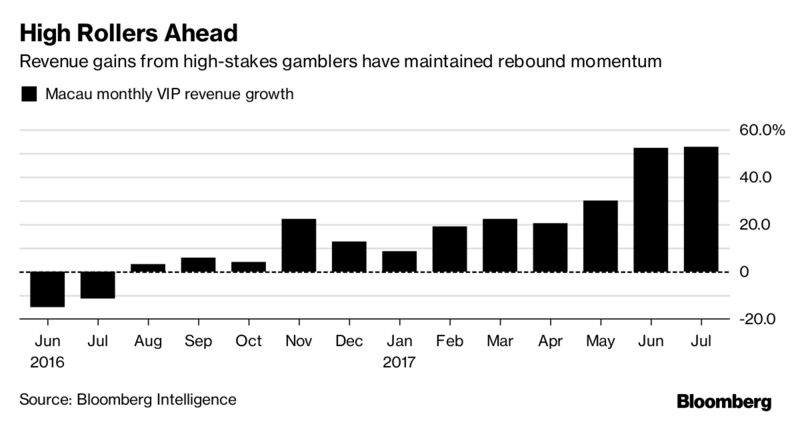 The ambitious expansion is planned even as Macau's high-roller business continues the rebound that began last year. Gross gaming receipts increased20.4 percent in August, exceeding analyst estimates, amid the disruptions caused by two typhoons last month. The city has posted 13 straight months of gaming revenue growth, as China's economy improved, high rollers lingered at tables and new facilities targeted families and mass-market gamblers.
Suncity controls about half of the city's junket business, Lo said. The junkets lend money, collect debts and market casino trips to high-end gamblers.
"No casino in Macau has any hope of gaining market share if they don't have Suncity on their property," said Ben Lee, a Macau-based managing partner at Asian gaming consultancy IGamiX. "Suncity, in turn, is looking to unlock the full value of their database as well as to diversify their business by expanding their footprint."
Lo expects his Macau business to grow for the next six months to a year because of improving conditions in the Chinese economy and real-estate market. The junket industry also is stronger after a consolidation sparked by regulatory actions in Macau the past two years, he said.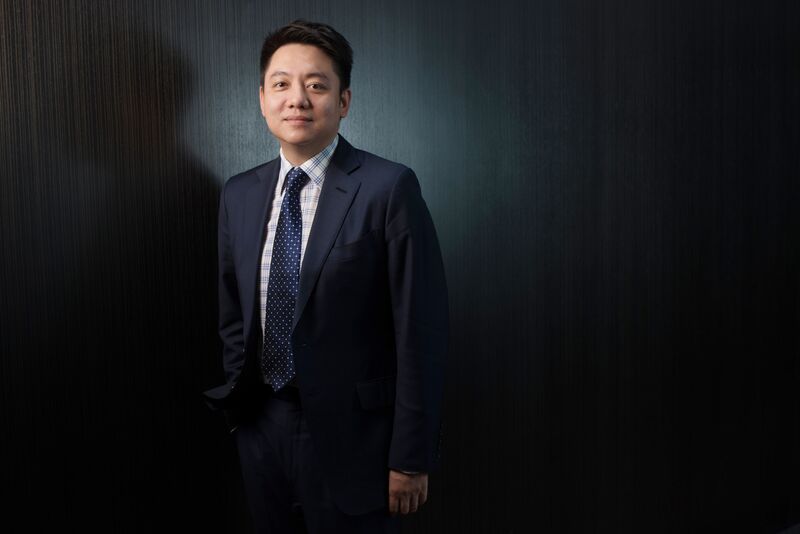 The total bets placed at Suncity in August may grow about 40 percent from a year earlier and is forecast to increase by more than 30 percent this year, he said. Those projections take into account the two typhoons that swept through the gambling hub last month.
"The growth will continue," Lo said.
Capital Curb
Still, casino and junket operators are concerned that China's efforts to curtail capital outflows eventually will cut into their business. The People's Bank of China imposed controls as the amount of money leaving China last year topped $816 billion, according to data compiled by Bloomberg, with Macau considered a primary exit used by private citizens and corrupt government officials alike.
China's government said last month it would prohibit or restrict domestic companies from making overseas investments in sectors including the gaming industry, real estate, hotels, and entertainment.
That may prompt some Macau businesses to look elsewhere for opportunities, with the biggest being presented by Japan.
The Japanese government wants to approve legislation by year's end that would let casinos operate in the country for the first time. The forecasts for annual revenue from integrated resorts reach $25 billion.
Casinos aren't expected to be open until years after the 2020 Olympics in Tokyo, but Suncity is "actively" working to obtain a license to build a potential $10 billion resort as part of a consortium.
The company is willing to own a minority stake of between 10 percent and 20 percent, and has talked to potential partners within the construction, hotel and retail industries, Lo said without elaborating.
"We know how to build a Japanese-style integrated resort that fits Asian customers," he said. "We know Japanese traditional culture. I believe this is what the Japanese government wants, instead of just branding."
Japanese legislators may effectively ban junket operators from casinos by forbidding subcontractors in the gambling-related parts of the business, yet Lo said that's not an issue because Suncity doesn't need to rely on other junkets for high rollers.
"In that case, we will start the business much faster than others," he said.
IGamiX's Lee said Suncity would have a better chance to enter the Japanese market if paired with another regional operator, such as Galaxy Entertainment Group Ltd. or Melco Resorts & Entertainment Ltd., and a local partner to understand the country's political and cultural obstacles.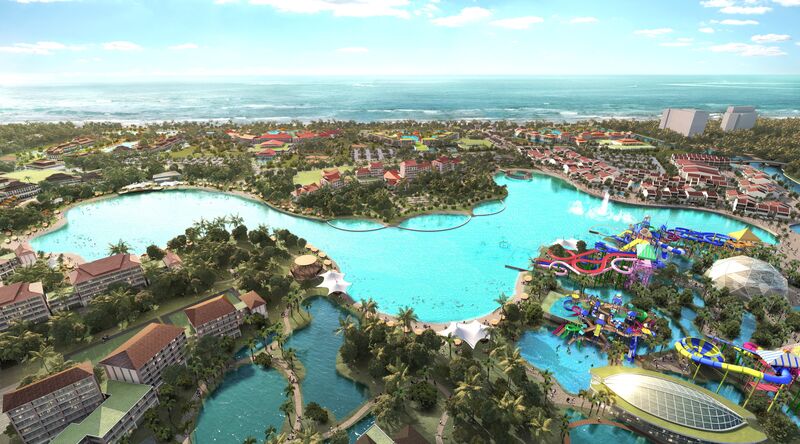 In Vietnam, the junket operator partnered with Hong Kong's Chow Tai Fook Enterprises Ltd. and Vietnam-based VinaCapital Investment Management Ltd. to build a $4 billion integrated resort in Hoi An.
Suncity owns 34 percent of the coastal project through its Hong Kong-listed subsidiary and has a management contract to operate the casino. The subsidiary's shares have risen 118 percent this year, compared with a 27 percent increase for the Hang Seng Index.
Vietnam could generate as much as $1.2 billion in gross gaming revenue, according to an Aug. 9 report by Grant Govertsen, an analyst with Macau-based Union Gaming Securities Asia Ltd. Vietnam has about 30 gaming facilities with 1,900 slots and almost 400 tables, according to Govertsen.
Suncity's participation "should be transformational for the company, making it not only a gaming-centric platform but the only viable Vietnam-centric gaming platform," Govertsen wrote. "Given Suncity's expansive VIP connections, we would expect the project could achieve a decent ROI (return on investment) even under the current foreigners-only construct."
Expanding Clientele
Future casino projects also may be injected into the listed company, Lo said. The listed entity, which doesn't include the junket business, has a market capitalization of about HK$2.7 billion.
He stressed that Suncity's expansion plans shouldn't be interpreted as the company being bearish on gaming in Macau. Rather, it wants to do more business with gamblers outside China.
"We are not moving out of Macau," Lo said. "We just need to upgrade as our clients become more demanding."