Wanda, Evergrande and R&F need a favor from Beijing.
By: Nisha Gopalan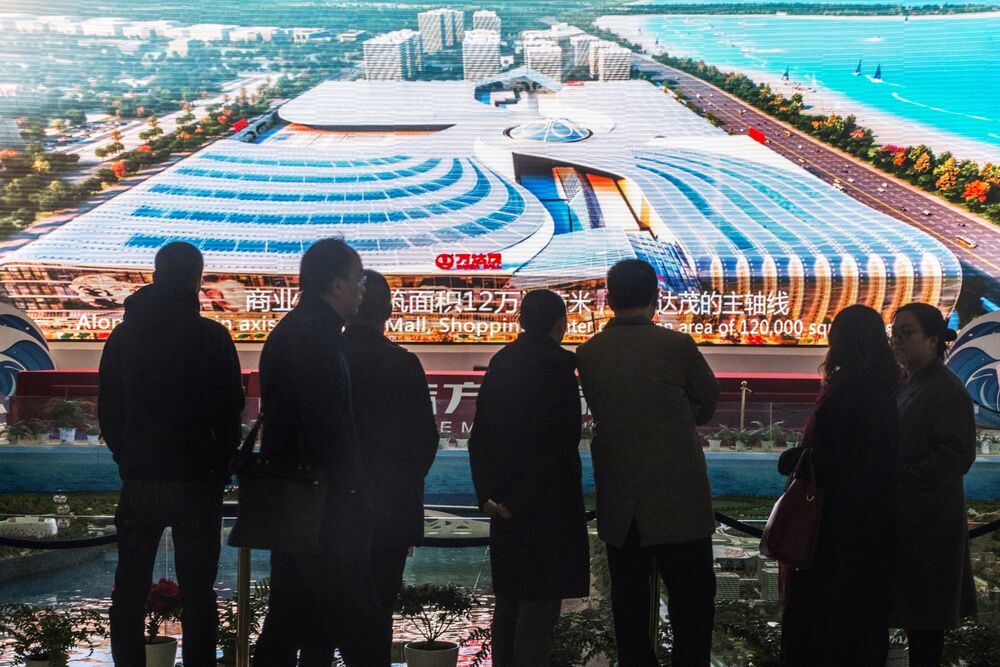 China's property companies have always depended on Beijing's good graces to keep the market buoyant.
Now, the real estate arm of embattled Dalian Wanda Group Co. and two heavily indebted rivals are on the hook to securities regulators for another kindness as they seek approval for mainland listings.
That permission is hard to get, so Dalian Wanda Commercial Properties Co. and Hong Kong-traded Guangzhou R&F Properties Co. and China Evergrande Group may find that playing the so-called national service card has never been so important.
A China listing is a route to fundraising in a market that has tended to value real estate companies more generously than do foreign investors in Hong Kong. 1It would help the developers reduce their reliance on borrowing: Evergrande, announcing buoyant earnings Monday, said it plans to cut its net debt ratio to 70 percent by 2020, from about 240 percent now.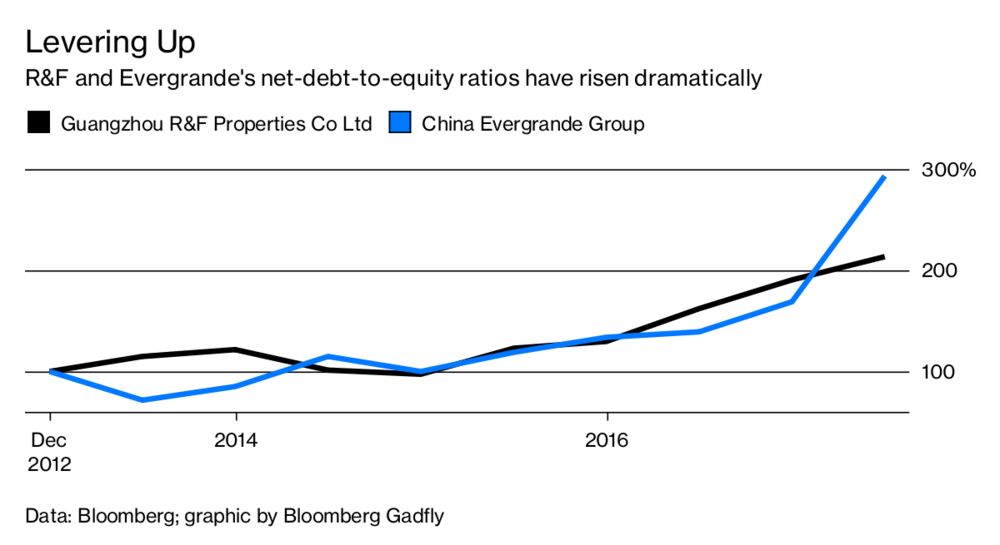 Listing approval from the China Securities Regulatory Commission hinges on Beijing's goodwill. Both Wanda Commercial, 53rd in the CSRC queue of more than 600 companies, and R&F, 55th, have moved up the pecking order — but this has been a quiet year for real estate listings.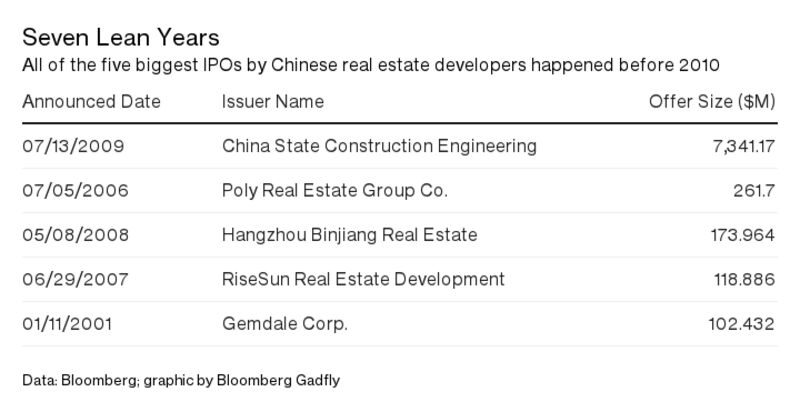 Of the three, Wanda needs the listing most and has the slimmest chance of getting it.
Not only has Wang Jianlin's conglomerate been in Beijing's bad books after a global debt binge, the property unit is a different beast from the company that was taken private in Hong Kong last August. In July this year, the parent sold most of its hotels and theme parks to R&F and Sunac China Holdings Ltd., respectively, removing a major source of land reserves for Wanda Commercial, according to Standard & Poors.
Missing out on a China flotation would be the latest in a litany of troubles for Wang. He promised investors who accepted the Hong Kong delisting a buyback plus a return of as much as 12 percent if the property firm doesn't go public in China by August 2018.
Of the three, only Evergrande, whose Hong Kong shares keep hitting records, can afford to wait. Despite its mountain of debt, the developer has plenty of land in China's smaller cities, where Beijing is curbing prices less rigorously than in the conurbations. So sales should keep growing.
Better still, it can count on so-called strategic investors to step in again. According to Morgan Stanley, the third round of funding at a higher valuation than the earlier two will give Hengda Real Estate Group Co. between 30 billion and 50 billion yuan ($4.5 billion to $7.6 billion) in cash.  Hengda, which houses the bulk of Evergrande's assets, is the vehicle the group is seeking to list in China through the back door. That's perhaps why Evergrande is happy to wait until November before seeking approval for a mainland listing.
That doesn't mean Evergrande or R&F can relax. In a move that will cheer provincial governments, if not Beijing, Hui Ka Yan's group is said to be planning investments in theme parks — like Wanda, which continues to manage such projects even as they're sold to Sunac. Theme parks are a useful source of land for housing; happy local authorities are handy, too.
R&F has a more striking initiative: investing as much as $2 billion in a zombie steel company in Zimbabwe. African steel, especially at a company the Zimbabwe government says has only 15 percent of its equipment working, might not be a great business plan. But it does fit with President Xi Jinping's One Belt, One Road initiative.
If China's property companies are doing rather more than building homes around the mainland, don't be confused: They're trying to open the listings piggy bank.
One example: China Vanke Co., among the nation's largest developers, trades at 11.24 times current earnings in Shenzhen and 9.29 times in Hong Kong.